A commissioned artwork on Meteorology
We have been commissioned to create an artwork for a friend of ours.
We wanted to work on meteorology for a while, so when we heard that he was interested in this subject as well, we knew there was something to be done !
In order to create "A bright future", we gathered 5000 satellite images, representing the visualization of different meteo trends, each one with a specific purpose.
We decided to mix all those inputs, and to use them as data for our Generative Adversarial Networks algorithms.
We decided not to categorize the data, so that the algorithms wouldn't make any distinctions between the different types of inputs, allowing it to create results which mixes these visuals one with the others. In doing so, our algorithms created a general forecast for the future, which looks bright !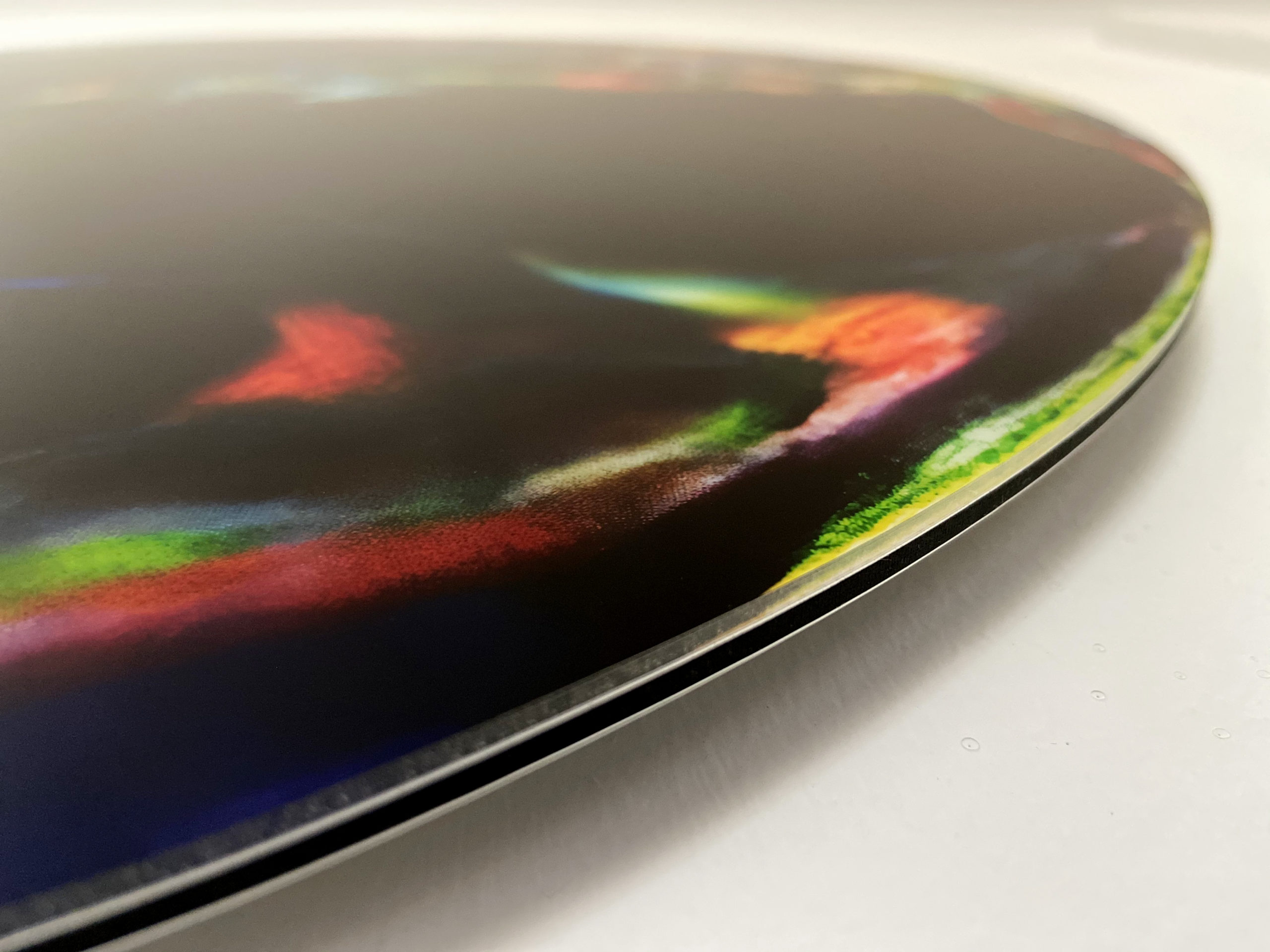 We have decided to use aluminium as medium for the physical conception of the artwork.
Aluminium (dibond) is a very qualitative support, as it is both light and rigid with a slightly satin aspect.
High definition printing on this support leads to a very nice rendering and a colour density and contrast which is very close to a matte paper print. Adding glass on top of the print allows to give back a futuristic and bright aspect to the artwork, resulting in a contrast we really love.
We wanted the artwork to be round in order to show an accurate representation of what we worked on with our database.
A Bright Future, 60x60cm, GANs on aluminium, 2020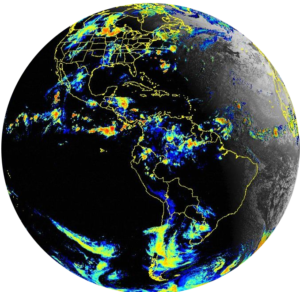 With Sandwich RGB it is possible to monitor those cloud top features of mature convective storms which are possibly related to severity.
It combines two different image types, a high resolution visible band, and (most often) a colour-enhanced infrared window image.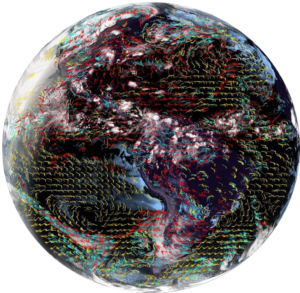 Derived Motion Wind Vectors (DMW) are produced using sequential ABI images and as such they can provide important information about winds at different levels during asynoptic times.
The distinction between low clouds and fog insatellite imagery is often a challenge. NtMicro RGB is an efficient tool to quickly identify other cloud types in the mid and upper atmosphere.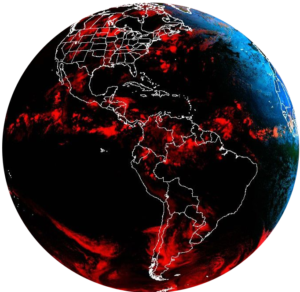 This RGB is used to evaluate the phase of cooling cloud tops to monitor convective initiation, storm growth, and decay. It can also be used to identify snow on the ground.